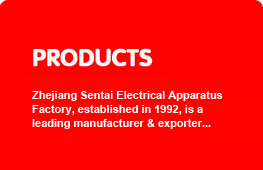 PRODUCT LIST

3SE3 series limit switch,safety limit switches manufacturers from china
3SE3303-121,3SE3303-1D,3SE3404-1G,3SE3404-1D,3SE3404-0E,3SE3120-1R,3SE3120-1B,3SE3120-1G,3SE3120-1W,3SE3120-1C,3SE3120-1T,3SE3100-1V,3SE3100-1U,3SE3100-1E,3SE3100-1B...
APPLICATION
3SE3 series limit switch are one of the most indal electrical control switches in mechanical and other industries, complete with specifications and with varieties of types, compact structure, nice appearance, excellent perfromance, flexible and reliable action, easy installation, operation, maintenance and adjustment.
3SE3 switches are applicable to AC control circuit of 40 to 60Hz with a voltage up to 550V.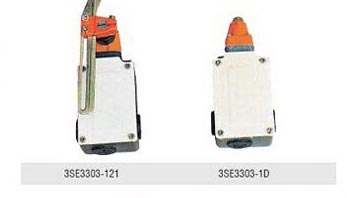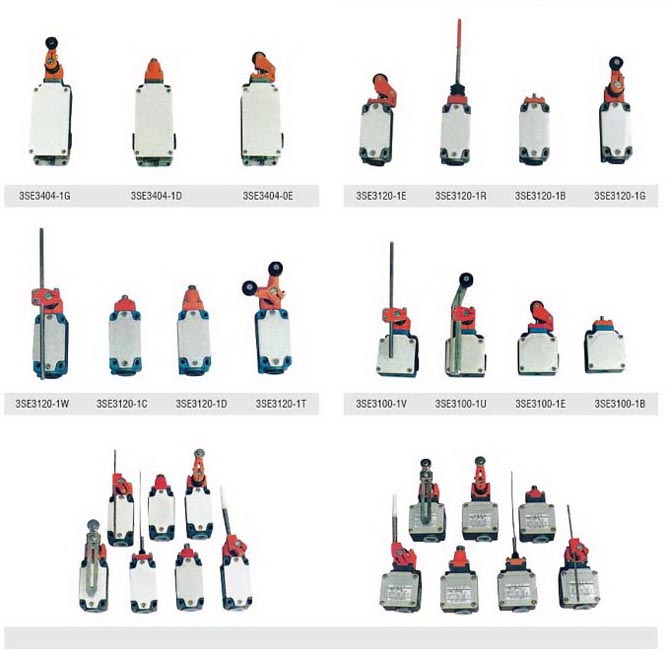 Address:Liushi Sentai Industrial Park, Wenzhou, China E-mail:
sales@sentai.cc
Tel: 0086-13587450310 Fax: 0086-577-62721271 http://www.sentai.cc